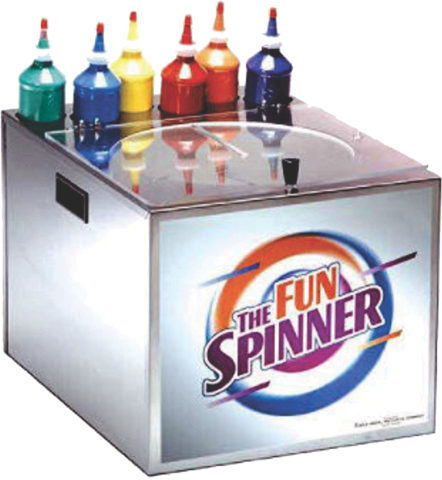 Spin Art Machine
Spin Art Machine Rental in Sacramento
The Spin Art Machine Rental is safe and easy to operate for all ages at any party or event in Sacramento CA. Schools in Roseville and Churches in Rocklin love to rent this item for many of their fundraisers or just for fun with their summer camps. I remember using the Spin Art Machine as a kid at different school fun days and also at the local carnival. Easy clean up with water paints. Just set the Spin Art Machine on any table close to a power plug and you have an art making machine that everyone will love.

Comes with 4 bottles of paint and 50 cards.
Extra supplies can be added at $25 per set of supplies.
How To Operate:
Plug in the Spin Art Machine. Add one sheet of paper to the center of the spinning tray. Close the lid. Turn on the power. Use the paint bottles to drip paint in to the slit on the lid of the Spin Art Machine on to the paper as it spins. For safety the lid has an auto shut off to stop the spinning art motor when the lid is opened. Open the lid to take out your newly created one of a kind spin art master piece. Set the artwork aside to let dry.