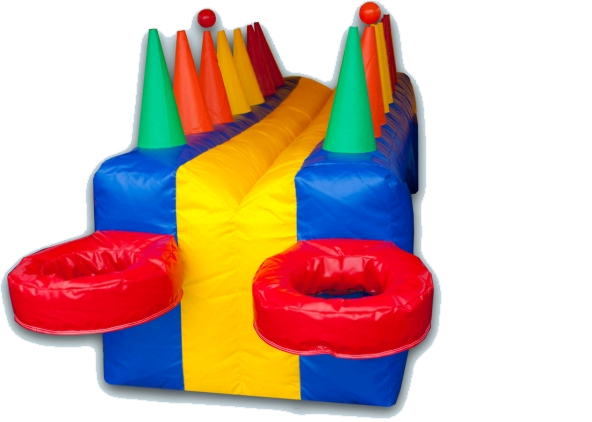 Hot Potato
Setup Area: 12Lx8Wx4H
Outlets: 1
Age Group: All Ages




Hot Potato or Floating Balls
Move the ball from one end to the other floating on a cushion of air. Race a friend or beat your best time. Fun for all.


If you like a simple, yet fun challenge, Bouncey House Rentals has just the game for you. New to the sports line of inflatable games is our very own Floating Balls attraction. This attractive game is sure to have participants lined up to test their abilities in physics, control and patience.




Floating Balls Hot Potato is a 12' long game with two rows of 7 cones each leading to a hoop/basket at the end. The cones are open at their points to allow for airflow as the game is inflated. This creates a channel of air to hold up the Floating Balls. The goal of the game is to transfer the balls from cone to cone between each channel of air on your way to scoring the winning basket. Challenge participants to race to the finish.




Whether your guests are young or old, Floating Balls Hot Potato is a winner, a simple game that is fun for all ages.




As always, you know you're getting a quality game from Bouncey House Rentals.