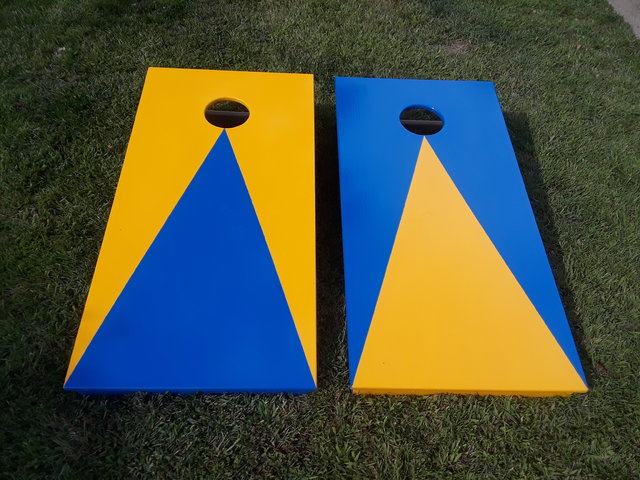 Cornhole Game Blue and Yellow
Actual Size: 4x2
Setup Area: 15x5




Cornhole Game
Time tested Cornhole Game in blue and yellow is a great game for any company picnic or party.
Cornhole has been called many things: Corn Toss, Bean Bag, Bean Toss, Soft Horseshoes, Indiana Horseshoes, but to most it is just Cornhole. They say the game originated in Germany in the 14th century but no one really knows.
Players take turns pitching their corn bags at the cornhole platform.
A corn bag in the cornhole scores 3 points.
A corn bag on the platform is 1 point.
First one to 21 wins!
Add this awesome game to your next party!
Cornhole Game comes with:
8 Bean Bags 4 Red and 4 Blue
2 Cornhole Boards